FYI:
https://muppet.fandom.com/wiki/Avocado
The Avocado is a theater critic that Statler brings to The Muppet Theatre in episode 305 of The Muppet Show.
The Avocado appeared as a pack-in for Palisades Toys' Statler Action Figure in 2003.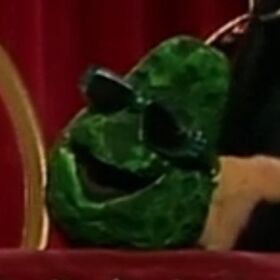 PERFORMER
Dave Goelz
DEBUT 1978
B_sides_B
,
Please include a discussion link in your list.
I love the title because it's so funny but I wonder if you'd get a lot more votes if the title were "Face-Off: Kermit vs. Yoda." You could then use the question about the avacado, that now serves as your title, as the introduction and official question.