Archived and Closed
This conversation is no longer open for comments or replies and is no longer visible to community members. The community moderator provided the following reason for archiving: Potentially confusing use of IMDb logo in an image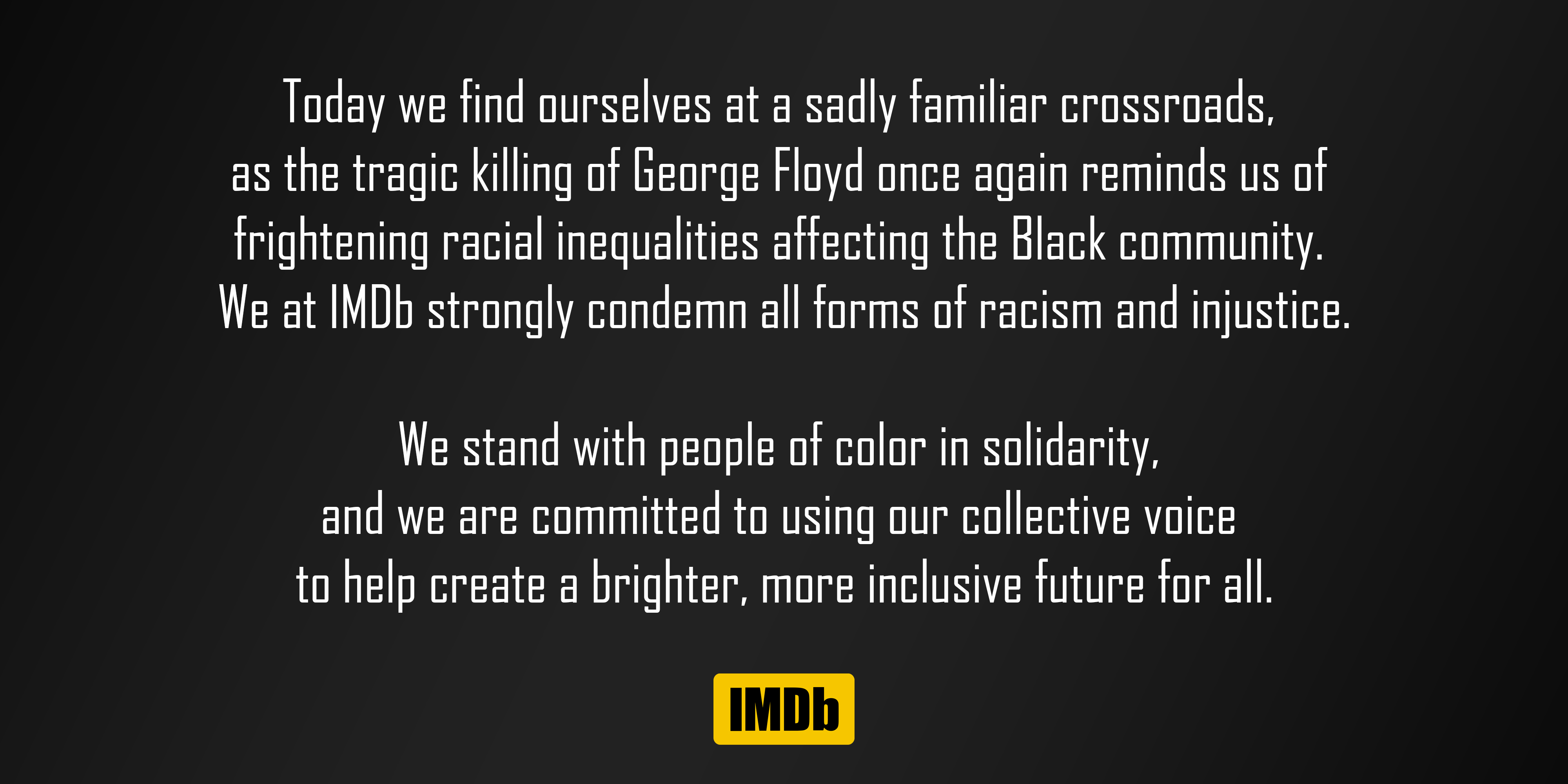 In this sad state of affairs, let's have a look at some of the films with a happy ending for a black character.
Which of these films where a black character wins is your favorite?
❒ IMDb List:
https://www.imdb.com/list/ls098491520/
❒ IMDb Poll:  
 

- by BONAFIDE BOSS
Any poll involving The Shawshank Redemption.......
Wait, you wrote a statement and signed it with IMDb's logo?

How extraordinary.
L@@K

You are bring up a politically motivated organization with an agenda and saying that IMDb recognizes said organization. You are legitimizing the organization with a quasi endorsement by IMDb as recognizing it. I Have been scolded by Peter for those misuses of the "We here at IMDb", SO I COME HERE telling you that it is wrong.

This poll is absolutely inflammatory in nature and will anger people on both sides of the issue.

This thread and the poll needs to be immediately ERASED!

I Know nothing about your country and it's politics, so I would NEVER step into a political quagmire that you have stepped into here.

Please respectfully. Request a removal of this thread, the poll, the list and it's title. It is a hotbed topic. It will only serve to anger the majority of those that see it.

Do you really want to be the cause of someone seeing this and taking some form of action based on your words?

I would not want that on my conscience!

Speaking for myself, for what it's worth...

I refuse to be labeled as a member of any community... I know communities exist but the meaning has been distorted in the way they are used to reduce people with all their differences into "standards"... being white or black or gay or trans or muslim or jew etc. I refuse to be put into a section arbitrarily chosen by institutions that decide which parameter is more relevant than another...

Okay I admit that ethnicity can be relevant or religion or sexuality or political views but how about wealth? How about social status? How about attractiveness? How about personality? How about spoken languages? How about passions? How about fashion? How about all other factors that might make us closer to people even with a different ethnicity or sexuality... aren't we here all because we share the same passion for movies? Have our ethnic backgrounds got any bearing on that?

Why should we accept the notion that just because two persons belong to the same so-called community then they should follow the same patterns of behavior, they should share the same political views as in a Pavlovian mechanism etc.

Thinking in terms of communities is the best way to divide people and reign over them and you know why?Because you can't victimize one side without vilifying the other... but once you reason in terms of human beings, not only you see the real tragedy but you also make it immune to any political exploitation.
12 Angry Men is on the list, but I'm not sure anyone in the movie is black. The accused teenager is said to be Puerto Rican.
I have seen no effort to remove this.,.
So I shall post a daily log of what some backers of black lives matter are up to!
Todays episode of of
Tucker Carlson Tonight
(2016) (TV Series)
Episode dated 4 June 2020
there was a segment that depicted an individual ( A Black Lives Matter supporter) harassing 3 women attempting to clean up the defacing (Spray painted Graffiti) of a building in Washington D.C. Those three woman were accused of being racists because they dared to clean up their city.
I'm sorry but the 5 people that have commented here on this are not informed enough to denounce this poll as a very bad idea.
Another note: The "Black Lives Matter Foundation" backs the abolition of funding by way of appropriations by all governmental forms. Yes. No taxes collected by any entity shall go to any law enforcement!! Oh did I mention that they want to empty all jails too! Yes. Fact!
Now as to your poll title............A very bad idea! Again. It references an organization that is for anarchy at it's core foundation.
Please request a closure of this poll.
Will update the news on BLM every day until you do so please.
Thanks
This conversation is no longer open for comments or replies.