My vote:
Gmork
Pinhead- he could totally help me condemn people to hell and give me inside info about where the box is so I could locate it and put it on the doorstep of my enemies. :)
Freddy- I'd get him to torment people I don't like by injuring them and dysfiguring them in their dreams.  But I would tell him not to kill them because death is the easy way out and causing them to end up as an ugly person in a mental hospital would be way more satisfying. :) #NotAPsychopath
#8 is not Gmork, it's Falcor.
This is Gmork: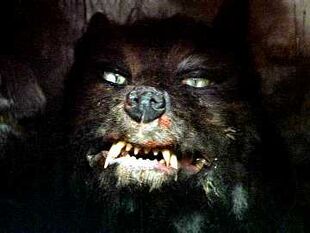 Hi Ben, this is another good poll. 
FYC:
Baby Groot
(I know this only from a poll; I've never seen the movies)
Robby the Robot from 'Forbidden Planet'.