Intro:
This time the IMDb poll board users present their most beloved little comedies. We all know the big comedies, which were pretty successful like
Life of Brian (1979)
,
The Big Lebowski (1998)
, or
The Grand Budapest Hotel (2014)
. But there a few comedies didn't reach such a wide audience.
Which of these comedies rated by 50.000 or less users with a rating above 6/10 is your favorite?
If you haven't seen one of them, vote for the one you're most interested in. Discuss here.
Rules:
The idea is to collect as many really funny movies that are not so widely known to present them as an alternate to the total mainstream movies, the kings. They can be nasty or rude, no matter.
Only comedy movies, rated 6.5/10 or higher with less than 50.000 ratings. One movie per user - if there are not so many contributers, this rule can be enhanced. They might be comedies you can watch over and over again and still laugh.
List: 
https://www.imdb.com/list/ls099799227/
Poll:
 ?
My Pick:
Phir Hera Pheri
 (2006)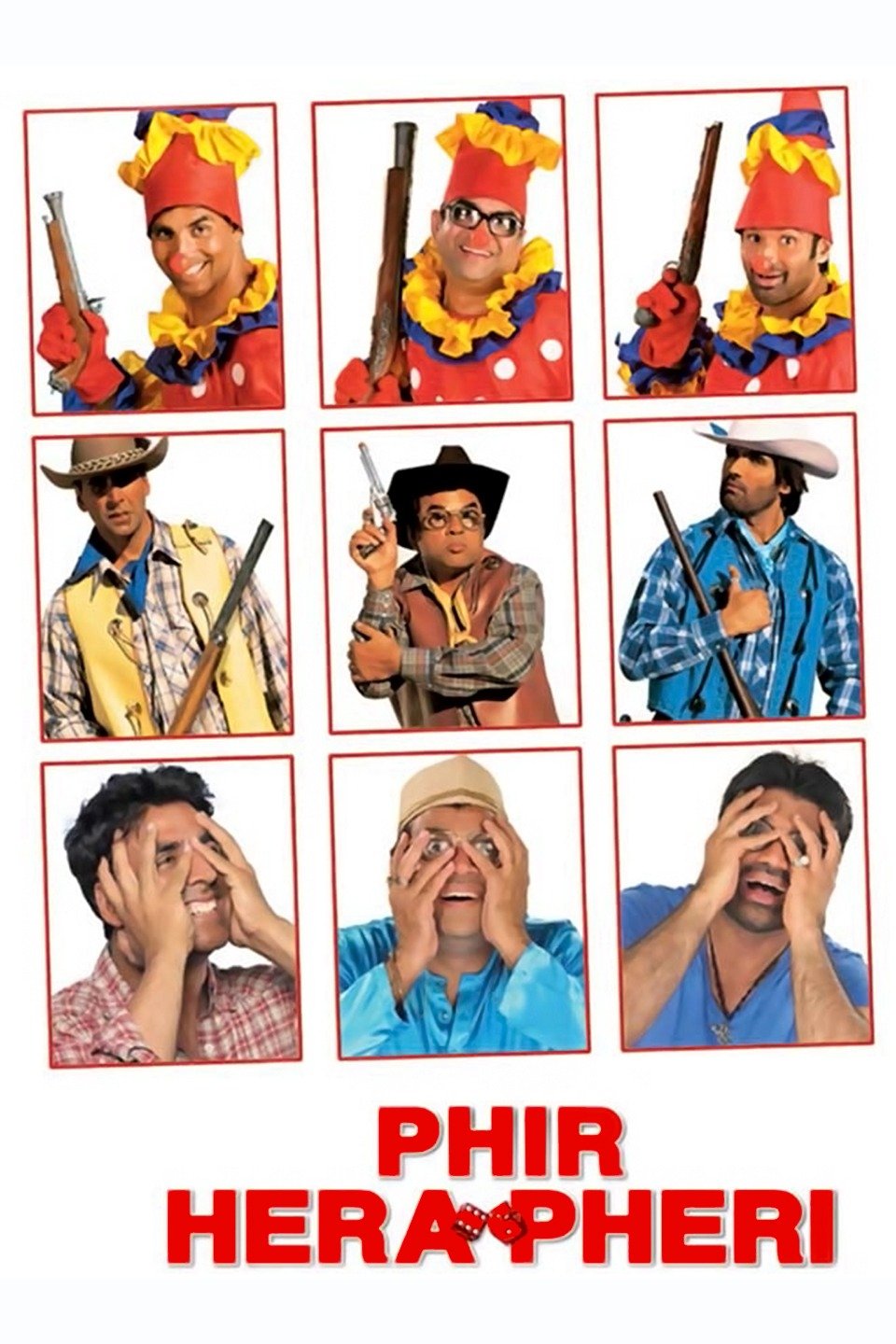 Breumaster
,
For your consideration:
What's Up, Doc?
(1972)
7.7
/10
18,558

The accidental mix-up of four identical plaid overnight bags leads to a series of increasingly wild and wacky situations.
The scene with the plate glass is classic.
Mr. Blandings Builds His Dream House
(1948)
7.3
/10 
9,769
A man and his wife decide they can afford to have a house in the country built to their specifications. It's a lot more trouble than they think.
Those Magnificent Men in Their Flying Machines or How I Flew from London to Paris in 25 hours 11 minutes
(1965)
7.0
/10 
7,249
Hoping to push Britain to the forefront of aviation, a London publisher organizes an international air race across the English Channel, but must contend with two entrants vying for his daughter, as well as national rivalries and cheating.
Born Yesterday
(1950)
7.6
/10
9,498
A tycoon hires a tutor to teach his lover proper etiquette, with unexpected results.
Adam's Rib
(1949)
7.5
/10
18,640
Domestic and professional tensions mount when a husband and wife work as opposing lawyers in a case involving a woman who shot her husband.
Desk Set
(1957)
7.3
/10 
7,370
Two extremely strong personalities clash over the computerization of a television network's research department.
The Glass Bottom Boat
(1966)
6.5
/10 
4,060
After a series of misunderstandings, the head of an aerospace research laboratory begins to suspect his new girlfriend is a Russian spy.
Please Don't Eat the Daisies
(1960)
6.5
/10
3,857
A university professor leaves his job to become a theater critic, creating problems with his family and friends.
Breumaster
I'm thinking about doing something similar (tho not identical) to this for less well-known Sci-Fi titles.
I'm running the idea by you first, in case you have plans to do something along those lines already.
Are you now allowing us to pick 3 films?
Breu,
I would LOVE to contribute, but I can't... most of the comedy movies that I like have been rated by much more than 50,000 people.
Sorry.
Hi, guys.
I just wanna to tell you, I'm gonna make a pause for some weeks, because I got a bereavment. Please don't be angry, when I don't answere on postings. Thank you for understanding.